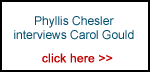 We hope that you'll feel our website is worthy enough to contribute a few pounds to the bandwidth bills.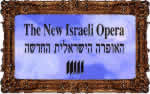 I will give them a monument and a name
Last uploaded : Saturday 2nd May 2020 at 11:04
Contributed by : Rabbi Alexandra Wright
'I will give them a Monument and a Name'(Yad Vashem)

Rabbi Alexandra Wright
Friday 1 May 2020

Today I officiate at the funeral of one of our [Liberal Jewish Synagogue] members who died at the age of ninety-two. I arrange a meeting with her two nephews, her closest relatives, via Zoom and they share warm and affectionate memories of her.

They have few details about her early life. She was born in Vienna, an only child to her parents, but brought up near her cousins and other family members to whom she was close. Her nephews recall family occasions here in the UK, her warm and vibrant presence and the influence of her Viennese upbringing – her love of central European food and the high neck collars that she used to wear. They know that she trained as a nurse and midwife, had travelled extensively during the early years of her profession, returning to the UK to become head of midwifery at the hospital where she worked. And they tell me a little about her retirement; her Open University degree in general arts and how she continued to satisfy her thirst for knowledge through the University of the Third Age.

I ask them what they know about her early life – the names of her parents, their professions. She was their great-aunt and her nephews can't be sure of the years before and during the war. Her parents died in Auschwitz and her nephews are vague about how their aunt survived. She never spoke about this period in her life. They speak about the closeness among the cousins who had survived, who never lost that warm kinship with each other and who shared an unspoken sense of loss.

When I knew her, this remarkable woman was already becoming frail and it was difficult to ask her about her past – I sensed a huge reluctance to be drawn into any conversation about the Shoah.

I am struggling to write the hesped (eulogy) for her funeral. She is born, she grows up among family – and then there is a void, a huge gap in her life, before the years come into focus during the lives of her two nephews. And of course, that is the case – part of her own childhood and teenage years was spent incarcerated in the hybrid concentration camp and ghetto established by the SS in the fortress town of Terezin in German-occupied Czechoslovakia. How did she survive? How did she escape deportation from Theresienstadt to Auschwitz? Her story has gone to the grave with her and we will probably never know. All we do know is that she returned to Vienna at the end of the war without her parents.

I am curious about her parents and eventually I search the website of Yad Vashem, the Martyrs' and Heroes' Remembrance Authority in Jerusalem to see if there is any record of them. Her surname – she never married – comes up several times. After clicking on the same surname several times, a form appears on the screen, with her name and signature at the bottom and an address I recognise as being her home.

She has filled in the names of her parents, their dates of birth and where they were born, the names of her grandparents and the dates of her parents' deaths – in Auschwitz-Birkenau in Autumn 1944.

There are two submissions – one in 1978 and one in 2005. My heart misses a beat as I stare at her handwriting; it is painful to think of her recording the life and death of her parents on this brief form. At the foot of the form are some printed words: one she has crossed out, the other she has left for later generations to read: I am a survivor.

I am grateful for this crucial record that allows me to enter a minute part of her world – the anguish and pain of being a survivor of the most unspeakable and unimaginable horror of the Shoah. She, like so many other survivors, lived with the trauma of losing her parents and other members of the family and surviving the terrible conditions of Theresienstadt.

Yet, here is a woman who also made it to a senior level of her profession as a midwife – bringing new life into the world. She travelled to parts of the world where she could employ her nursing skills to bring reassurance, healing and hope to impoverished and desperate communities. I imagine her as a young woman, cheerful, vibrant, warm-hearted and with a robust sense of humour.

She is no more, but her words and deeds will endure and provide a moving inspiration and glimmer of light for all of us in times of uncertainty, hardship and distress.


וְנָתַתִּ֨י לָהֶ֜ם בְּבֵיתִ֤י וּבְחֽוֹמֹתַי֙ יָ֣ד וָשֵׁ֔ם ט֖וֹב מִבָּנִ֣ים וּמִבָּנ֑וֹת שֵׁ֤ם עוֹלָם֙ אֶתֶּן־ל֔וֹ אֲשֶׁ֖ר לֹ֥א יִכָּרֵֽת

'I will give them, in My House and within My walls,
A monument and a name (Yad Vashem) better than sons or daughters.
I will give them an everlasting name which shall not perish' (Isaiah 56:5).

Shabbat Shalom,

Alexandra Wright

****************************
Alexandra Wright is senior rabbi of the Liberal Jewish Synagogue, London.